Cloud Hosting Directory
Cloud Hosting is the future of high performance, scalable, ultra reliable and high availability web hosting platform.
Cloud Hosting
Cloud Hosting is a Distributed Computing Platform, which means many servers are grouped together to work as one. This eliminates single point failure and increases performance and uptime for your website/online applications.
This cloud hosting directory provides an easy method for you to locate a suitable cloud hosting provider for your specific web hosting needs. Whether you are looking for Dedicated Cloud Servers, Cloud VPS, Shared Cloud Hosting or Reseller Cloud Hosting, you will soon be able to find the best providers here.
If you are a cloud web host, please contact us to list your services.
Don't miss out on an excellent opportunity to get your web hosting business listed. We have foundation sponsorship packages that will guarantee you will have first choice and placement throughout our site. These packages are designed to expose your services to highly qualified cloud hosting related leads!
Cloud Hosting Directory opening soon!
Cloud Web Hosts:
»
Cloud.BG
»
Rackspace Cloud
»
List your company
Cloud Web Hosting and Grid Servers/VPS/Reseller Grid Hosting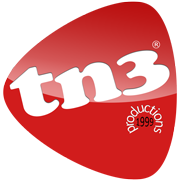 Since 1999